text.skipToContent
text.skipToNavigation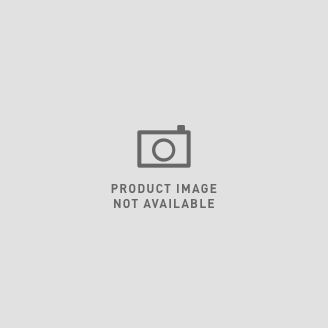 radiant® 15A 4-Way Switch
Bazaarvoice SAP Hybris Integration Version 2.8.1
$18.31 USD
For your largest or most open spaces, a radiant® 4-Way Switch enables control of a single light or fixture from three or more separate locations (working in conjunction with 3-Way Switches). Perfect for basements or multi-level rooms. Part of the radiant Collection, it features clean lines and smooth paddle action for a sophisticated touch. Made exclusively for use with screwless Wall Plates from the radiant® Collection, sold separately.
Added to Your Shopping Cart
WHERE TO BUY
Features
Part of the all-new radiant: collection.

Smooth paddle action.

High-impact resistant thermoplastic construction.

External screw-pressure-plate back and side wired. Accepts #12 and #14 AWG.

Push wire #14 AWG.

Narrow back body leaves more room for wires in the box.

Extra-long, through-body strap eliminates floating installations and imperfect applications.

Easy-access green hex head ground screw.

Tri-drive ground, terminal and mounting screws.

ON/OFF swtiches conform to NEC: 430-104 requirements for kitchen and disposal units

For covering patents, see www.legrand.us/patents.
Specifications
General Info
| | | | |
| --- | --- | --- | --- |
| Product Line | Pass & Seymour | | |
| Color | White | | |
| UPC Number | 785007857566 | | |
| Country Of Origin | Mexico | | |
| Number of Switches | 1 | | |
| Warranty Type | 1-Year Limited Warranty | | |
Listing Agencies / 3rd Party Agencies
Technical Information
| | | | |
| --- | --- | --- | --- |
| Number of Gangs | 1 | | |
| Number of Poles | Single Pole, 4-Way | | |
| Mounting Type | Box | | |
| Voltage | 120 V, 277 V | | |
Reviews
Bazaarvoice SAP Hybris Integration Version 2.8.1
Questions & Answers
When will your Legrand Radiant 15A 4-Way Switch be back in stock? (TM874GCC6) We have used your product for all of our switches and just need this one to finish our project.
They are due to be in stock the week of 7/19/21.
Date published: 2021-10-11
When will this be back in stock?
Our Customer Support department can tell you when they are expected in: Customer Support (800) 223-4162 Mon - Fri 8:00 AM - 6:00 PM (EST) legrand.cs@legrand.us customer.support@legrand.us
Date published: 2021-06-25
Hello, we have installed all new outlets and paddle switches in our basement in the Radiant Nickel, but have one left that has to have a four way application. I cannot find this color in a 4 way & have invested over $500 with your brand. Suggestions??
The model number for the 4way Radiant switch in Nickel is TM874NICC6.
Date published: 2020-08-31
When will the graphite 4-way switch be restocked?
The TM874GCC6 is expected to be in stock second week of July.
Date published: 2021-06-25
What is the color code on this switch. The color code on my Black Single pole switches is BKCC10 and the only 4 way switches I can find are BKCC6 which is a different shade of black than my other switches.
The Black color code for the Radiant devices is BK. The CC(plus number) is just a packaging indicator and all Radiant Black devices should be the same color.
Date published: 2020-06-01
Do you know when you will have the graphite 4 way paddle switch in?
We expect to have more in stock in East Coast warehouse the week of 4/6/2020.
Date published: 2020-06-08
is the radiant 4 way available in a lited version
Yes, the Illuminated 4way Light Almond switch(lit when off) is TM874LASL. It is also available in Ivory and White.
Date published: 2020-02-27
I want to install three Legrand radiant paddle switches, all of which will operate three lights. Do all three of the switches have to be 4-pole?
If your three lights on all on different circuit, then you would need 3 single pole switches(TM870DB). If you lights are on the same circuit(4way), then you would need two 3way switches(TM873DB) and one 4way switch(TM874DB).
Date published: 2019-05-19