text.skipToContent
text.skipToNavigation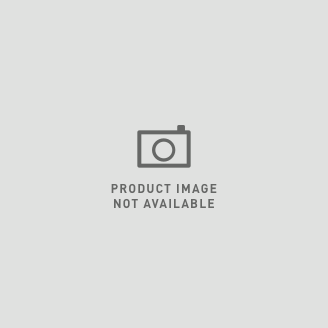 Walkerflex Modular Wiring System
Bazaarvoice SAP Hybris Integration Version 2.8.1
The Walkerflex Modular Wiring System is a factory assembled, pre-manufactured connector and cable set system, designed to interface with various power applications: raised floor boxes, service poles, surface raceways, wireways, and convenience outlets. This design, with its plug-n-play feature, provides tremendous wire management flexibility and labor savings vs. traditional pipe and box wiring methods. Wiremold ready manufactured Walkerflex Modular Wiring System is ideal for use in raised floor systems and in combination with FloorSource Raised Floor Boxes. Both the WFX wiring system and FloorSource floor boxes are suited for commercial offices, computer rooms, schools or any facility with a demand for high flexibility in wiring requirements.
Something went wrong. Please try again later.
Features
Modular system design, with flexible metal clad cables that plug into each other:

Save up to 60% on labor installation compared to pipe and wire or BX and J-box wiring.

Modular components:

Provides system flexibility. Can reuse and relocate components easily. Relocation cost is reduced.

Plug-in components:

Can reuse and relocate components easily. Relocation cost is reduced.

Pin and sleeve contact design:

Provides reliability of electrical connections. Allows "First-to-Mate, Last-to-Break" which reduces potential electrical shocks.

System components rated for 20 amps and tested to 480 volts:

Available in 10-Wire 10ga. or 10-Wire 12ga.

Designed for up to six circuit maximum in the 8-10 wire power applications:

Provides a wide variety of labor savings wiring solutions.

10-Wire Systems available:

Provides a flexible wiring solution for the more demanding workstation power requirements, e.g. extra neutral, isolated ground, and up to six phase conductors.

Audible locking feature:

Ensures that there is soid contact between connectors.

A system integrator:

Will interface with various wire management solutioins: Poke-Thru Systems, Tele-Power® Poles, rased floor boxes, and surface raceways for additional labor savings and flexibility.

Modular wiring system utilizes a standard stranded MC cable:

Incorporates a #10 neutral on both the 12 & 10 gauge system.

Meets NEC Section 300-22(c):

Products are suitable for use in air handling spaces and raised floor plenums.
Specifications
General Info
| | | | |
| --- | --- | --- | --- |
| Product Line | Wiremold | | |
| Country Of Origin | United States | | |
| Application Sector | Commercial | | |
Additional Information
| | | | |
| --- | --- | --- | --- |
| RoHS Conformant | Yes | | This product meets the material restrictions of Article 4 of the RoHS Directive (2011/65/EU), including Commission Delegated Directive 2015/863. |
Reviews
Bazaarvoice SAP Hybris Integration Version 2.8.1
Questions & Answers
1) Can I get a wiring diagram showing how the incoming power is distributed?
Hello, We'd like to discuss your application in further detail. Please call us direct so we can help answer your question. We can be reached at 1-844-957-3783. From the main menu select option 2 for Wiremold followed by option 3 for Project Support. Look forward to hearing from you soon. Thank you.
Date published: 2022-03-22
Bazaarvoice SAP Hybris Integration Version 2.8.1